Low Dock Mortgage
Low Doc is a way of getting finance for self employed.
Low Doc is available for self employed individuals that can not produce full financials at that time.
Some lenders advertise Low Doc, but obtaining them – requirements are close to full doc.
Most accountants are also aware of big banks requirements, and their implications of signing Accountants letter, so they may not want to sign it.
But have you been exposed to a simple Low Doc?
Look at our requirements – call us, or send an email request.
We can offer:
SOLUTIONS FOR SELF EMPLOYED CLIENTS (LOW DOC)
ABN for 6 months (or less with some lenders)
Cash out for Working Capital
Payment of Tax Debt.
Unrestricted cash out up to 80% LVR.
UNLIMITED DEBT CONSOLIDATION 
Including Business loans secured at Home Loan rates.
Allowance for missed repayments.
Reduce interest rate to pay off Credit Cards, etc
MORTGAGE MINIMISATION STRATEGIES
Structuring to repay loan sooner without paying extra
Make profit to your account, instead of bank.
Other points:
Competitive variable interest rate
Reduced paperwork requirements (easy accountants letter)
Low Doc Loans are available for:
Purchase or Refinance owner occupied property
Purchase or Refinance investment property
Construction of owner occupied or investment property
Rural and residential property, etc…
They could be used for just same purpose as full financials, except that they may be at slightly higher interest rate, but are available here.
Some self employed businesses are too preoccupied with their tasks, so when there is a need for finance, they fall short. Obtaining finance may be vital, but they do not qualify.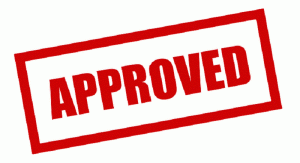 We say  – Approved" ! Call us today!