Home Mortgages – Refinance
You may ask yourself why and when should I refinance?
In Australia we are paying one of the highest mortgage rates, so you should make sure that you have the best deal in the market.
If you are having any other debt, it is even worse, but we have a solution there as well.
Getting a better deal – repay your mortgage off sooner – BY PAYING LESS  (in most cases – rates around 3.7% – depending on your circumstances!)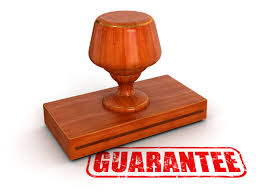 WE Guarantee to get you a better deal.
There could be many reasons for changed lending circumstances, but most prominent may be:
Looking for better Financial structure – to get better deal.
Equity loan  – "Repay it off early without paying extra –> saving $100th of thousands in interest" call us!
Have got extra equity – maybe you can start a wealth portfolio.
Have home loan health check.
Better rates, when rates rise or fall.
New lender or products on the market.
Debt consolidation – very good option –> look at Debt consolidation (under Services).
Your accountant advise due to Tax structure.
Your financial circumstances have changed. 
Jobs may not be as secure, as in the past, and if you lose your job, most likely you may also have trouble of repaying your home mortgage.
Result may be a devastating – repossession. Think about it before before that happens!
So what is the solution?
We show you how you can secure your home mortgage, repay it early – without paying extra, and have "safety funds" (cash at call).
Wouldn't  this be sufficient for your curiosity to find out?
If you were with one lender for period of time, it is wise to have mortgage health check. We can help with over 30 lenders to compare products to "Move your $'s further"!
Call us! We provide home loan advice and efficient service.
We are accredited through ASIC – Finsure, Masters Broker Group . MFAA, COS, and have met the education standards and adhere to strong code of ethics
If you want, we can manage your loan from start to finish.
Save time and money – we source up to 30+ different lenders, and compare products with our modern computer analysis. 
Enquire about your complimentary health check with us today!