MMM Finance was founded by David Tansek.
MMM Finance is privately own company to help clients achieve their goals, and obtain appropriate customized finance, where we do all the work.
MMM Finance helps you to improve your financial situation beyond standard means…….
If you have been let down elsewhere, do not hesitate to contact us. (see testimonials)
It's free Service and provides options and solutions, no strings attached!
Free (Required word from Compliance is "COMPLIMENTARY) One Stop Loan Shop (lenders pay our fees)
We give you options
We illustrate your options
We do all the paperwork.
All Free work provided for your benefit
Our service is free to you. We are paid by the Bank (Lender) that you finally select. We adopt full disclosure policy of our fees and charges, and who pays us.
We are sourcing the best options in Loan available to us that may suit you and which you can repay in the Shortest Possible Time.
We are Independent, and can provide you with an Independent Advice, not tied to any lender
Your are our client, not the lenders
We provide a Custom Solution for your borrowing needs from range of lenders at our disposal
We illustrate options available to us on how to make your Mortgage Safer and Repay it earlier..(this page About Us should give you all details about our qualifications)
You always have a choice to select the loan you want.
Our service is confidential – only borrowers are our clients (not any other family members),
We do all the paperwork. we are "your one stop shop"
We are insured with professional Liability Insurance as required by ASIC, COSL, Full member of MFAA, and accredited with Finsure and Masters Mortgage Group for your benefit.
If You are an Investor – know the alternatives!
If you are an Investor, you should see us before you invest because we can show you OPTIONS AND SOLUTIONS as how to arrange or "structure" finance before you buy. There are two ways of using your equity, but we advise separating your home from your investment.
There are at least 6 Major Reasons why you should separate your home from your investment.
We can show you How & Why! Some people believe that having a long term relationship with the same Lending Manager will get them a better deal.
That may not be true, but most banks have a discount for new customers that they can not offer to an existing client!
Banks can only offer you their products, but we can discuss with you about other Bank products as well, and help you choose what is best for you from our lenders.
Banks look after their interests first, we look after your borrowing interest first. We are matching your needs to the right Bank – saving you time and money.
If structured correctly, your investment may also help to pay your home mortgage off sooner.
Strong Note – Do yourself a favor and review the Mortgage Investments page before you leave!
Satisfied Customers.
Most of our customers are Referrals from happy and satisfied clients, so you stand a very good chance that we may outline a better solution for your present financial status. (See Testimonials)
Moving into a New Home.
Finance Association
If you are first home buyer, we give you advice on borrowing, and most of our lenders will process your FHOG for you! If you are moving.
we can show you how to retain your present home as an investment (instead of selling), and still use the money to move into a new home. If you decide to sell anyway, for whatever reason, we can show you how to "sell on your terms" not on bridging loan terms, which is costly, and you may get a better selling price.
We also keep you informed about the ever changing financial services market, and can recommend another alternatives as they arise, or because your circumstances may also be changing.
Remember it's a Free, No Obligation Service. We do all the work for you! You have nothing to lose by making an Inquiry.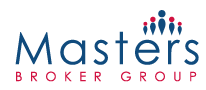 David Tansek (Founder, MMM Finance)
Through "FINSURE" I am a Member of Masters Mortgage Group, the Mortgage & Finance Association of Australia (MFAA), CIO (Credit & Investment Ombudsman Service), and accredited by ASIC regulations. I am a loan writer of Finsure Finance & Insurance Pty Ltd (Australian Credit Licence No. 384704)". By profession, I am an

Industrial Engineer

– also Dip. Financial Serv. – a trained trouble shooter. For 30 years, May background is not being past employee of the bank, as most brokers are, but trained trouble shooter, so I can analyse your situation, and recommend set of solutions, instead of just looking which bank loans may do.I have been employed by many companies to solve their problems, improve methods, services and profitability. I was consulting with Aust. Productivity Council., Financial services like; "

Money Technology

" &

Capricorn Financial Planners

, to improve Cash Flow and Repay Mortgages faster. I am now using same systems to help you streamline your financial circumstances.