Home Mortgage and Property Investment Melbourne
Problem: In Australia we are paying one of the highest interest rates in the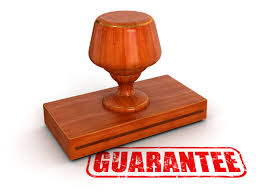 world!
Are you winning your game of money? We Offer
Pay Your mortgage off 5 -15 years earlier
Money you spend on your bills can also help payments
Have lower INTEREST RATES than offers by major banks.
Solution: Make your mortgage work for you! We Guarantee you  a  Better Deal
 MMM Finance provides Finance Solution and Structure!
 We are in Melbourne, but can do your mortgage Australia wide. 
Do you have a Home mortgage, or Investment mortgage – or getting one?

Is all of your money repaying mortgage – or just installments?

Would you like to repay your mortgage – without paying extra?

How about consolidate your debts?

If buying investment property – do you know your numbers, or how to go about it?

Ten Financial things you need to know about investment property, not to bite you later.

Stressing about your mortgage, or investment, because jobs are not secure – talk to us!

If you're either time poor or information poor – we can help!

WE Do it all for you – get second opinion! There is more than banks may tell you!

Take advantage of special offers and free mortgage check up!
How we can help you
How to get better type mortgage and cut years off your term

All your money helps to pay mortgage off, not just your repayments

You pay mortgage off quicker by paying less for it

How to consolidate all your debts, pay less, and enjoy your life

Talk to us even if others couldn't help

Quick car loan, or other commercial purpose
Some home mortgages take approximately three times the amount of loans to repay, so we show you how to do it better, how to repay your home and investment mortgage more efficiently, and you get it all for FREE!
Most Home owners are buying one house and pay for three! Would you like to do better?
If you go "direct to banks" Your home may be in danger if anything goes wrong with your property investment. To see why! We structure your finance to your best advantage.
You do need FINANCIAL STRUCTURE before you buy Investment Property!
Good mortgage, and worst investment property will get you ahead! Best investment property and poor structure could be fatal! Are you looking at Property Investment in Melbourne, or Australia wide?
Proper structure could save you a lot of money and worry, also reducing your home mortgage. 
Right mortgage will reduce your balance without an increase in investment  property value. With our association of top specialists in property investment,we will help you research for the right property investment. It may be in Melbourne or anywhere else to ensure they meet our approved "property investment" criteria.  When buying an investment property, it is important to understand the local market and conditions. Take advantage of special offers and a free home, property investment Melbourne, or anywhere else investment mortgage check up!
Call David now for your property investment Melbourne advice on +61 3 9309 5197 or +61 0414 884 148 
email:  david@mmmfinance.com.au